The Most Highly Rated Pawn Shop Casa Grande has!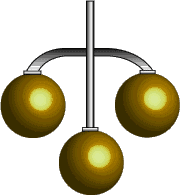 Pawn Shop Casa Grande – Casino Pawn & Gold – The #1 Pawn Shop
Especially in today's tough economy, you may find yourself between paychecks and short on money. Maybe you've had an emergency like an unplanned car repair or medical expenses, or maybe you're just having trouble making ends meet. These unplanned expenses seem to happen at the worst time, when you just don't have the money in the bank to cover it, but you can't always put them off until payday.  Regardless of the reason, pawn loans from our pawn shop in Casa Grande offer you immediate cash!.  Don't settle for less than "Top Dollar" for your items.  This is the purpose of our Casa Grande pawn shop, to get you the money you need fast, and securely, and save you from financial stress.  We are the Pawnshop Kings of Casa Grande.
Cash Loans On ALL Items Of Value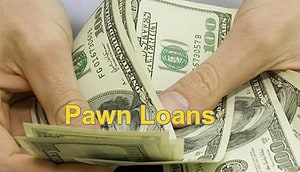 Casino Pawn and Gold in Casa Grande is here to help you understand the nature of our business, and how we're here to help you in tough times.  We serve Casa Grande as the #1 pawn shop in town, but also serve the surrounding area of Coolidge, Maricopa, Arizona City, and Florence Area.
When you pawn an item with our pawn shop in Casa Grande, you receive payment immediately in cash. Within a 90 days  you may redeem your item for the amount you have borrowed plus the interest and fees. These interest charges and fees are state regulated.  At the end of the loan period you will have the option to either pay the interest only and extend your loan or pay the principal, interest and fees and reclaim your item.  A loan from our pawn shop is the quickest and easiest way in Casa Grande to get the money you need quick.  You work hard for your money, and we are here to bridge those gaps when necessary.
The Pawn Shop Casa Grande TRUSTS
The amount we give you for your item is strictly determined by the value of the item.  We offer the most aggressive loan value for 100 miles!  Our cement building is among the most secure in town.  We are insured not just for the amount you borrow against your item as a pawn loan, but for the wholesale value of the item.  Not that we have had a loss YET, but in the event of a loss Lloyds of London, our current insurer, would pay more you the value of your item minus the amount you have borrowed on it.   We are secured, and insured for your protection.  We are also one of the major gold buyers in the Casa Grande area.
FAST CASH TODAY!!  No Credit Check, Just Bring ID!
No loan is faster than a pawn loan.  You stop in, we value the item, we write it up, and YOU GET CASH TODAY RIGHT ON THE SPOT.  Unlike other loans with long applications, questions, approvals and background checks — pawn loans just require you to own the item and have valid ID.  It is a very "Fast Loan".  In fact, a pawn loan at our pawn shop is probably the fastest loan possible.
It is our preference that you return and retrieve your item.  This is because customers who do so tend to come back again and again when they are short of cash.  That is our goal: happy, satisfied clients who use our services any time they need a financial helping hand and those who tell others about how much of a pleasure it is to interact with us at our new pawn shop in Casa Grande.
When the loan comes due, you have the option to either reclaim your collateral or allow it to default.  This is the benefit of borrowing from a pawn shop — your are under no obligation to repay. However, if you find that you are a bit short of cash, and need more time, we can work with you.  With paying only the interest accrued, we can extend your loan for another 90 days.
Return Customers are Very Appreciated
We value repeat customers, and tend to loan more money to those who use our services time and time again.  It is even more appreciated when your history shows satisfying the loans in a timely manner.  As a result, the reliability of paying off your loans though can result in higher loan values over time.  This is what has made us the best pawn shop in Casa Grande, and attracts our patronage from Maricopa, Eloy, Arizona City, and Coolidge, as well.  It's worth it to come visit a pawn shop who treats you what you're worth, and gives you the money and satisfaction you deserve.
Below are just a few of the categories and items we display and make loans for:
PAWN ELECTRONICS & More at our Pawn Shop Casa Grande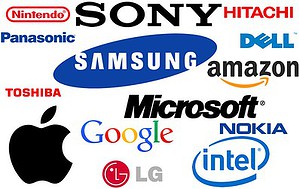 TVs
Laptops
Gaming Equipment – PlayStation 5, Xbox Series X/S, PlayStation 4, Xbox One
Video Equipment
MP3, DVD Players
Musical Instruments
GPS Devices
Electric Guitars Including Fender & More
Game Consoles & Games
Power Tools
Pawn JEWELRY at our Pawn Shop Casa Grande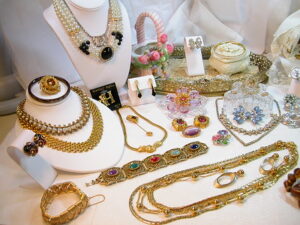 Diamond Engagement Rings
Vintage, Antique, Estate Jewelry
Designer Pieces
Diamond Jewelry
Diamonds
Scrap, Broken or Unwanted Jewelry
Watches, Timepieces
Gold, Silver, Platinum
Bullion, Coins, Bars
Necklaces, Earrings, & Rings
As a pawn shop, we also have a number of items for sale, we have these items available both in our store and online.  If you wish to "Shop Online", you can view our eBay listings.
We also offer our customers Auto Title Loans through Phoenix Title Loans, LLC at our Pawn Shop In Casa Grande.  We are unique in our ability to lend because we often make cash loans that other lenders won't in Casa Grande.  Good Credit or Bad Credit makes no difference at our pawn shop.  Don't forget we also serve the serve the surrounding area of Coolidge, Maricopa, Arizona City, and Florence Area.