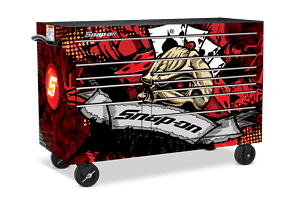 Once you reach retirement, there is nothing to stop you from traveling the country and enjoying family and friends.  Therefore, you are ready to sell Snap-On tools all at once and cash them in and hit the road.  So consequently, bring in your Snap-On power and hand tools, in your Snap-On storage tool boxes to Casino Pawn & Gold.  Because if you are ready to go, you don't need anything to get in the way.  Therefore, we are happy to buy any sets or power tools you bring in, or an entire collection at once. We take pride in offering a higher percentage of the market value than most would consider.  As a result, we are the pawn shop putting the most cash possible in your hands.  And that makes us happy!
The Value to Sell Snap-On Tools
There are many reasons that the Snap-On brand is one of the most well known brands in our country.  First, their are a global leader in developing, making and marketing tools and equipment for professional and personal use.  The brand name came from  the company's determination to be innovative and having interchangeable handles "snapping on" to one set of sockets.  Their motto became "Five Do the Work of Fifty", keeping them ahead of the game with their practical solutions to create tools and equipment.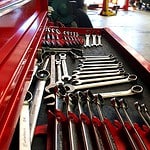 Tips to Ensure You Get the Most Cash Possible:
Organize your Snap-On tools.  If they came as a set, make sure they are all there.  Likewise, take inventory of all the accessories and attachments that came with your power tools.
Take the time and make sure your tools are in the best condition possible and clean before you arrive.
If you still have the sales receipt, and/or the original packaging or storage case they came in, bring them as well.
Bring any and all tool boxes and accessories of Snap-On products that you have too.
Turning Our Offers Into Cash
Once our offer is accepted, we need to complete the paperwork.  As a result, we will need your valid and current Arizona Driver's License, followed by a few signatures.  After that, we count out the cash offer directly to you.  From the start of the assessment, to you walking out with a pocket full of cash can take as  little as 10 minutes.
Casino Pawn & Gold is Casa Grande, Eloy, Coolidge and surrounding residents trusted pawn shop to offer multiple ways to get cash and fast!