The #1 Jewelry Buyer Casa Grande Has to OFFER!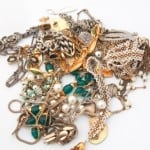 Have you been searching for somebody to buy your jewelry for the best possible prices? Does it seem like nobody knows the true value of your precious items? Well the search is over! Come visit Casino Pawn and Gold and see why we're the premier jewelry buyer in all of Casa Grande. Because our employees are extremely professional and know the true value that jewelry has behind it. Most importantly, our pawn shop will always offer you the best possible prices and we pride ourselves on having the BEST customer-employee interaction in the entire pawn shop business! Never leave a pawn shop disappointed again.  Therefore, pay us a visit today and get the most possible cash for your valuable jewelry!
Why Should I Sell My Jewelry to Your Pawn Shop?
We all know that gold prices have been ever increasing, but did you know that even most gemstones, precious metals, and just jewelry in general are increasing its value on the market. That equates to more money for you! If you find yourself in need of cash, or maybe you just need a little extra padding in your wallet, come to our pawn shop in Casa Grande and sell us your old or broken jewelry. Maybe you have a ring that doesn't fit anymore. A necklace that's a little out of style now? We will even buy gold teeth fillings, as crazy as that sounds! Our incredibly friendly staff will always assess your jewelry for the highest value to give you the MOST cash on the spot!
What Kinds of Jewelry Does Casino Pawn and Gold Buy?
Our pawn shop in Casa Grande will buy anything of value! All types of gold and silver items.  Including jewelry, gold scrap, silver scrap, watches, and more.  Likewise, we even buy broken jewelry, dental gold, brooches and pendants, earrings, and cuff links! We will buy your jewelry no matter the condition!  Therefore, come in today and sell your jewelry to Casa Grande's premier jewelry buyer, Casino Pawn and Gold!  Because we guarantee you won't be disappointed.  In addition, we proudly serve Coolidge, Florence, and Maricopa!
Why Should You Come to Casino Pawn and Gold?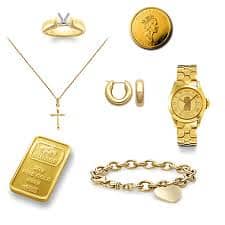 Casino Pawn and Gold is a pawn shop that prides ourselves on the excellence we provide to the community and people of Casa Grande. Because we offer the best prices on anything we buy and have the most knowledge, experience, and cash to make your experience the best possible. Please visit our individual pages for more info on:
Proudly serving Casa Grande, Coolidge, Florence, Arizona City, and Maricopa!