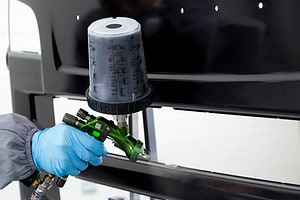 We have all put in our time and money trying to be more independent and your own boss.  But these ideas, while great, are hard to implement and get off the ground.  For instance, investing in a HVLP, pneumatic or airless paint sprayer to work for yourself.  Meanwhile, you never seem to have the time to get it fully going and give up your day job.  But, now you have accrued some bills and need to end the financial stress it is causing you.  Casino Pawn and Gold can help you!  Bring your equipment to our pawn shop and sell paint sprayers and accessories to us for the best cash offers in Casa Grande!
Sell Paint Sprayers for the Most Cash Possible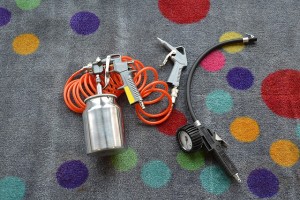 Here at Casino Pawn and Gold, we are focused on being the pawn shop you can rely on for turning the best offers into cash in your hands.  Although, to get the best cash offers around, we first have to valuate your paint sprayers and accessories.  And recognizing value is what we do best for our Casa Grande residents.
Our associate will start with making sure that all the attachments and accessories that are needed to run the sprayer are there.  Followed by, examining the exterior for how well it has been maintained.  After that, we will power the equipment up and ensure that it is in good working condition.  Finally, we will check out the current market value of your equipment.  With all this considered, we will confidently present our cash offer to you.
Tips to Get the Best Cash Offer Possible:
Bring in your paint sprayer in its best possible condition, inside and out.
Make sure you have all the attachments and accessories that it came with at the time of purchase.

And bring any additional items or accessories you bought separately.

In addition, if you still have the sales receipt and/or the original box it came in, bring them too.
Our valuations on paint sprayers are free of charge, as well as free from any obligation to accept our offer.
Offers Become Cash in Your Hands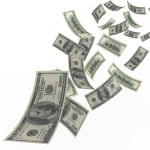 If our offer is accepted, we will need a few things to seal the deal.  First we will need your valid and current Arizona Driver's License or ID.  After that, we will need a few signatures, and then we will be counting out your cash directly to you.  From start to finish, the entire process can take as little as 10 minutes.  Because at Casino Pawn & Gold we know that time has value itself.
Brands of Paint Sprayers That Can Get You the Best Offers
Casino Pawn & Gold prides itself to be the pawn shop you can trust and rely on!  Whether you want to sell, pawn or buy valuables, come on in and see what offers we have in store for you!