The Biggest SILVER BUYER in Casa Grande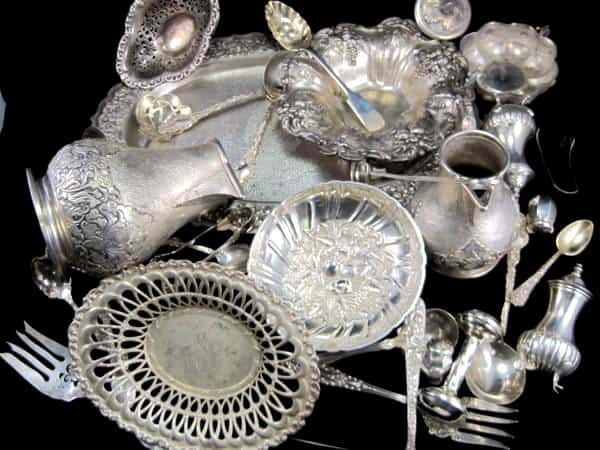 At Casino Pawn and Gold, we want to buy your Silver, as a Silver Buyer serving the residents of  Case Grande, Coolidge, Florence, Maricopa, and Arizona City. But we also want to buy your Silver and will pay you the most money for it. GUARANTEED! Silver Jewelry, Silver Flatware, Silver Bars, Silver Coins, Silver Ingots, Silver Bullion, or anything else you have that might be Silver, WE WANT IT! We want to be Casa Grande's premier Silver Buyer, as well as the surrounding areas of Coolidge, Florence, Maricopa, and Arizona City.
WE WILL PAY THE MOST VALUE FOR SILVER
We can either buy your silver outright or you can take a loan on it and get it back! Whether you have jewelry, flatware, silver ware, bars, ingots, one coin or an entire collection. Get most for your silver with us, as a the go to silver buyer in Casa Grande. We will closely examine them and give you the best price that you deserve.  We have clients across the West Coast that are selling to us every day. Don't lose 10%+ in fees on eBay or through a 3rd party seller. Sell to us today to our pawn shop in Casa Grande.
We take all kinds of silver bullion including:
1 ounce to 1,000 ounce Silver Bullion bars
We take most minted stamped silver bullion bars including Engelhard, Johnson Matthey, Pan American, Pamp Suisse, Sunshine and many others.  We are in the BEST position to buy or sell Silver.  We are also able to offer Cash For Silver on the spot as the #1 Silver Buyer Casa Grande can offer you!  Our buying ability includes silver items such as:
Numismatic Silver Coins
1 Ounce Silver Rounds
Canadian Silver Maple Leaf Coins
US Silver American Eagle Coins
US Silver Buffalo Coins
Australian Silver Bullion Coins
90% Silver Bags
We take any quantity of 90% Silver pre 1965 US coins.
From $1000 Face Value bags to $10 Face Value lots.
Silver Peace Dollars
Silver Morgan Dollars
10c Silver coins (dimes) dated pre 1965
Silver coins (quarters) dated pre 1965 -
Silver coins (halves) dated pre 1965 -
$1.00 Silver coins dated pre 1937 may bring you up to $50,000.
SILVER SCRAP? WE  WILL TAKE IT
Stop by Casino Pawn and Gold in Casa Grande for a free quote. Don't forget we also serve the residents of Coolidge, Florence, Maricopa, and Arizona City as well, so do not hesitate today!