We Are the Watch Buyer Casa Grande Can Rely On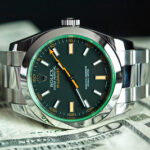 Is it time to upgrade your watch?  Time to replace some old watches in the collection?  Then let Casino Pawn and Gold be your watch buyer.
Having too many watches is a problem that simply doesn't happen.  There's always a watch appropriate for that moment or that day, which makes having a large collection even that more important.  It is, however, always important to rotate your watches.  If you're selling watches, upgrading watches, or just buying watches, the number one pawn shop in Casa Grande is the only place to do it at.   Casino Pawn and Gold has been buying and selling watches for well over a decade.  From Rolex to Breitling to Nixon to Fossil, we're the watch buying experts people trust.
The Casa Grande Watch Buyer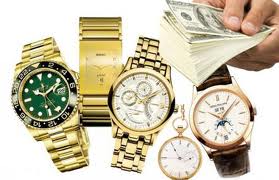 Before you head on down to our store, one of the most important factors that not only helps us, but can increase the value of your watch, is bringing whatever papers, boxes, and accessories you have that came with the watch.  This helps us not only authenticate the watch, but also increases its resale value greatly.
Once you've brought your watch down to Casino Pawn and Gold, one of our associates will inspect the watch.  Depending on the brand, we can be looking for marks as to whether it's authentic or not, but in most cases we're just inspecting cosmetic condition.  Specifically, we're looking for scratches on the band and the watch face.  Scratches on the band can decrease value a bit, but from occasional wear and tear it's to be expected.  Scratches on the watch face, however, can significantly decrease the value to future watch buyers.
The last thing we do is find what a fair resale value is for that specific model of watch is by looking at what others have sold for over the last six months.  This allows us to feel like we're paying a fair amount, and you to feel like you're getting a fair price.
Lastly, we make you a cash offer.  The beauty in letting us be your watch buyer is that when you accept you leave with cold, hard cash.  No checks, no money orders, no nonsense.  We take possession of the watch and that's it!  Casino Pawn and Gold has been the top watch buyer for over a decade in Casa Grande, Florence, and Eloy, and will continue to be for years to come!
Get Cash Without Selling Your Watch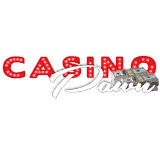 We understand that it can sometimes be difficult to let go of a watch, so we're here to tell you that you don't have to!  At Casino Pawn and Gold, we're more than happy to offer you a pawn loan in place of selling your watch.  This is simply a form of pawn loan wherein we take the watch, give you cash, and you come back and pay us at the end of the 90-day term.  We find that this is a nice compromise for customers who don't want to lose their watches forever.  In Casa Grande, Eloy, or Florence, Casino Pawn and Gold is the only place to stop for your watch buying and loaning needs.