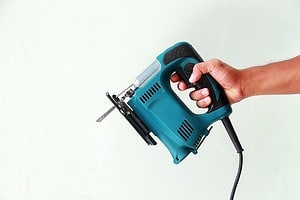 Pawn Power Tools
Any man that works with his hands know just how valuable his power tools truly are.  Any self-respecting handyman will have thousands, if not tens of thousands, the worth of tools.  Hell, there's rolling toolboxes out there that cost thousands of dollars themselves, and that's just to hold the tools!  When it comes down to it, however, how many of those are actually used on a daily basis?  While nobody wants to part with their power tools, when it comes to times of financial hardship, we forget the inherent value they have.
To the folks in Casa Grande, Arizona City, or Maricopa, we're happy to offer our service of pawning power tools to put fast cash right in their pockets.  We will take any kind of power tool as long as it's functional; then we'll give you cold, hard cash right into your hand.  Let's take a look at the process!
What A Pawn Loan Truly Is
When you pawn power tools, you're taking part in a service that has existed in many different forms.  Before banks and other financial institutions, people weren't able to get loans based on their credit score or income; they had to rely on their own goods to secure financing for themselves.  This is known as a collateral loan, and when you pawn power tools, this is what you're doing.  Instead of us asking for proof of your income, or running your credit, we simply assess the value of the power tools. We use that to loan you money.
It all begins with a brief assessment of both the condition of the power tool and a test of its functionality.  In some cases, if it's a specialty tool, our associates may ask you to demonstrate how the tool works just to verify that it is in working order.  The second piece of the puzzle is for us to check what the used market for that exact tool is.  Not everyone can be a powerful tool aficionado, and as such knowing its value can be difficult.  We check the online and in-person sales across the entire United States to attach this value; Ultimately, we use it to put a cash pawn loan value to your item.
When you accept our cash loan, we collect a few signatures and put cold, hard cash right into your hand.  Your power tool stays in our secured facility throughout the duration of the loan waiting for you to retrieve it.
Repayment is Flexible and Simple
All pawn power tool loans are written out for a period of ninety days; during this period, you can come and pay the principal plus accrued interest at any point in time. Do this, and get your tool back.  If at the end of the ninety days you still require more time to repay the loan in its entirety, Casino Pawn and Gold is more than happy to work with you.  No matter if you're from Maricopa, Arizona City, or Casa Grande, if you simply repay the interest on your power tool loan, we'll extend it for another ninety days no questions asked.