There is nothing more stressful than being financially stressed.  It's not like you are looking for a hand out, but rather a helping hand up.  All you need is to get caught up and back on track financially.  The relief alone will make you able to reassess   But even in those times, there are certain things you refuse to part with.  For instance, your airless paint sprayer you bought last year.  Meanwhile, the only reason you haven't used it recently is your lack of cash.  However, your Graco ProX17 Cart Airless Sprayer with ProXChange Pump can provide the cash you need fast at Casino Pawn & Gold.  Because we offer the most cash possible when you pawn paint sprayer at the pawn shop Casa Grande trusts most!\
Valuation to Pawn Paint Sprayer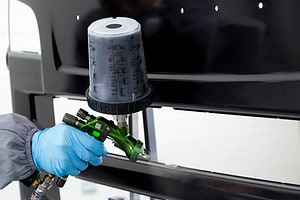 When you arrive at our pawn shop, an associate will need to assess your sprayer to accurately calculate an offer.  The valuation will begin with examining the exterior condition of the paint sprayer.  They will be able to consider how well it has been maintained, and the aesthetic appeal it still has.  In addition, they will make sure that all of the attachments are accounted for, and then plug it in.  After that, we will ensure that every thing is in good working order.  Finally, the current market value will be confirmed and you will be presented with our offer for a secured loans.
Casino Pawn & Loans does provide our assessments of paint sprayers free of charge.  Nor is there any obligation to accept the offer presented to you.
How to Get the Best Cash Offer on a Pawn Loan
Casino Pawn & Gold has some tips to help you get the most cash possible from a secured loan:
Take the time to get your sprayer in the best condition possible before you arrive.
Gather any and all attachments and accessories that came with the sprayer when you bought it.

In addition, bring any accessories you have bought separately for it as well.

The two things that can boost your offer is the receipt of the purchase and the box/packaging it came in.
Brands of Paint Sprayers That Can Get You the Best Cash Offers
Pawn Loan Terms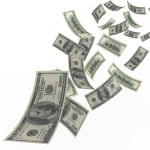 Once our cash offer is accepted at Casino Pawn & Gold, we will need a few things from you to complete the process.  First, we will need your current and valid Arizona Driver's License, and then some signatures on the paperwork.  After that, we are happy to answer any questions you may have and then we count out our offer in cash to you.  From the start of the assessment to counting out your cash can take as little as 10 minutes.
As soon as we bid you adieu, we will properly tag your valuables and then secure them in our locked vault until your return.
All pawn loans are for a total of 90 days.  We welcome you to come in and pay off the principal and interest accrued at your convenience by the 90th day.  There are no penalties or added fees for early payment.  In fact, if you come in and satisfy the loan before the 60th day, we will apply a redemption discount.  When the loan is paid in full, we will gladly hand you back your sprayer in the same condition it was brought in.
If you find that you cannot pay off the loan in full by the 90th day, we can work with you.  By coming in and paying only the interest that has accrued to date, we can rewrite the loan for another 90 days.  Because we are here to help ease your financial stress, not create more for you.
Casino Pawn & Gold has multiple services and options to choose from when you need cash quickly!  We continue to proudly offer Casa Grande, Eloy, Coolidge and the surrounding areas a pawn shop they can rely on to buy, sell or pawn valuable items!