Pawn Xbox Series X/S for Best Cash Offer at Casino Pawn & Gold
When you find yourself needing some fast cash, pawn shops are a great way to get the cash you need.  Because you can use valuables you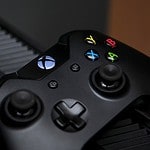 have, for collateral on a cash loan.  Although, it does depend on where you go, and what items of value you use.  That is why Casa Grande relies on Casino Pawn & Gold as their go to pawn shop!  Specially when you are looking to pawn Xbox Series X/S and gaming accessories.  We strive to offer the most cash possible, and turn it into your hands quickly!
Click on the bottom right of your screen if you have any questions via live-chat.  You can get the answers you need, and even start the process online prior to arriving at our pawn shop.
The Value Your Xbox Game System Has Puts Cash in Your Hands
Considering that the latest release in 2020 of Xbox gaming systems, they are still having a hard time keeping them on the shelves.  Which if you have one, yet need cash, this gives you a great advantage.  Because collateral loans are based on the condition the item is in, and what the current market value is.  So, with the demand still exceeding the supply, Xbox's are retaining their value quite well right now.
Nonetheless, you always want to make sure that you can turn as much value as possible into cash in your hands.  Therefore, the following are helpful hints to increase your cash offer when you pawn your Xbox at Casino Pawn & Gold:
Make sure that you bring in your Xbox in its best possible condition to our pawn shop.
Gather all of the accessories the game console came with, and bring them in with the gaming system.  (i.e. controllers, power cords, et al.,)
Bring along any accessories you bought separately for your Xbox, and/or any games you have too.
If you still have the original box that it came in, and/or the sales receipt from the time of purchase, bring them both as well.
Assessments and Offers
At Casino Pawn & Gold our pawnbrokers are able to assess your Xbox and make you a cash offer in as little as ten minutes.  Our valuations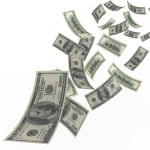 of gaming systems are free of charge, and are under no obligation to accept our cash offers.
It will begin with the pawnbroker examining the exterior of your gaming console and accessories.  This is to ensure that it still has aesthetic appeal.  After that, we will plug it in and power it up, to verify all the functions are in good working order.  Next, the current market value will be confirmed, and then we will present our cash offer to you.
If our offer is accepted, we will need to see your current and valid Arizona Driver's License and then a few signatures.  After that, we will count out the offer in cash directly to you.
Pawn Loan Terms
All pawn loans in Arizona are limited to a 90 day loan.  For the duration of the loan, we will keep your Xbox Series X/S safe in our locked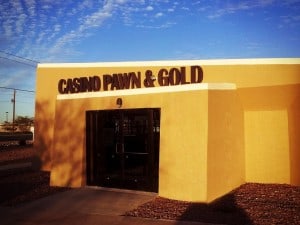 facility until the loan is paid in full.
You can satisfy the loan at any time during those 90 days.  In fact, if you pay off the loan prior to the 60th day, we will deduct a redemption discount from the total amount due of the loan.
Although, if you are struggling to pay off the loan, no need to stress out.  With paying only the interest accrued to date, we can rewrite the loan for another 90 days.
Casino Pawn & Gold continues to offer Casa Grande, Coolidge, Eloy and Florence multiple ways to get the cash you need fast!