The Highest Pay Out for Electronics Loans in Casa Grande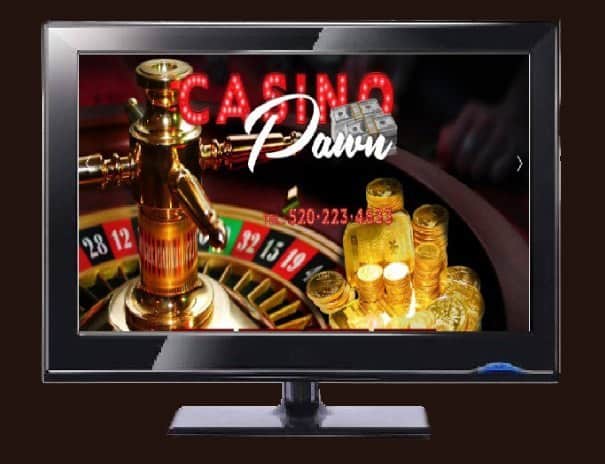 SELL YOUR USED ELECTRONICS TO OUR PAWN SHOP IN CASA GRANDE
Casino Pawn and Gold has THE most aggressive cash paid, giving our customers more cash for their short term Electronics Loans! GUARANTEED! Located in Casa Grande, we also serve, Coolidge, Maricopa, Eloy, Arizona  City, and the Florence Area.Electronics Loans are a fast and convenient way for you to get the cash you need right away. We pay the most cash for your plasma TVs, digital cameras and recorders, stereo systems, speakers, flatscreens, blu-rays, iPhone, Blackberry, Android, iPods, or other electronic items with our electronics loans. We also loan on Denon, Onkyo, Teac, Pioneer, JVC, Sony, Macintosh, Samsung and others with our electronics loans in Casa Grande.
WE PAY THE MOST FOR ALL ELECTRONICS
We loan on desktops, laptops, and monitors and on anything computer related. With our specialist on-site we guarantee that we will loan the most on our 90-day, short term pawn or electronics loans on Apple, Dell, IBM, Compaq, Toshiba, Sony, Epson, HP or any other brand. Please bring all remotes, manuals, power cords and accessories.
In addition, we also loan on musical instruments. We give you cash for acoustic, electric, and bass guitars, drums, saxophones, synthesizers, and amplifiers. We will give you the most money for your Fender, Washburn, Guild, Les Paul, and Gibson guitars and store them in our safe and secure storage vault for the duration of the electronics loan in Casa Grande.
If you have any electronics that you would like to get a loan on, stop by the pawn shop located in Casa Grande, Arizona for a free quote or give us a call: (520) 233-4633. Dont forget we also serve, Coolidge, Maricopa, Eloy, Arizona  City, and the Florence Area.