We Buy Tools & Put Cash In Your Hands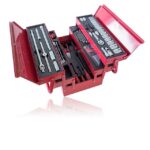 If you have an extensive collection of tools, you know how valuable having them are.  Although, having a vast array of hand tools and power tools is not achieved over night.  In the end, they are something that you have built up over time.  However, interests change, and with that so does the line of tools that .  In addition, some more impressive than others and certain tools that are used almost daily.  Whether they are hand tools or powered by air, gas, cordless or corded, you have determined which work the best for you and your needs.
Therefore, why not clean out your garage and turn the tools you don't use into the fast cash you want or need?  Because at Casino Pawn & Gold we buy tools for the most cash possible!  Whether you have a set or a complete collection of Snap-On Tools, or power tools you've bought, yet never used, we are here to take them off your hands!
We Buy Tools for Personal & Commercial Use
Whether your tools are for maintaining landscaping, automotive or wood work, Casino Pawn & Gold is the place to bring them to sell.  We buy  tools, whether they are power tools, air tools, or handheld tools :
Socket and Wrench Sets
SAE and Metric Tools
Leaf Blowers
Drills
Lawn Edger
Tillers
Trimmers & Brush Cutter
Pressure Washers
Air Compressors & Pneumatic Tools
Wet/Dry Vacuums
Saws – Chainsaws, Miter Saws, Chop Saws, Jigsaws, Circular Saws, Reciprocating Saws, Scroll Saws
Brands That We Most Commonly Buy

Although there are so many different brands of power and hand tools to choose from, here is just a preview list of the different brands that come through our pawn shop:
Tips to Get the Most Cash Possible from Your Tools
Casino Pawn & Gold is here to help you get the best cash offers around with the following helpful hints:
Clean up your tools and present them in their best possible condition.
In addition, make sure that your power tools have all the accessories and attachments they came with when you bought them.
Likewise, check any hand tool sets to ensure they are complete sets.
Lastly, if you still have your receipt from the time of purchase, and/or the original case or box they came in, bring those too.
Assessments & Offers When We Buy Tools
Our pawnbrokers are well equipped with the skills to assess your tools quickly, yet with accuracy to offer you the most, and turn it into cash in your hands!  In addition, all of our tool assessments are free of charge, as well as free from any obligation to accept our cash offers.
When we buys tools, it all begins with examining the tools brought in to our store, and making sure that everything the tool came with at the time of purchase is present and accounted for.  After that, they will take into consideration their overall visual appeal and if there is any visible or excessive wear and tear on the tools.  Next, they will check to make sure that any and all functions and features are in good working condition.  Finally, they will look at the current market value of the same make and model of your tools, and then present you with our cash offer.
Casa Grande, Eloy, Coolidge and surrounding residents rely on Casino Pawn & Gold for solutions to put cash in their pockets when we buy tools and more!