Things to See & Do in 85122 Casa Grande
Most cities' zip codes are dedicated to being residential, industrial or shopping.  Because the bigger the city, the smaller the area a zip code can cover.   Therefore, making it hard to see if there is more to find than the eye can see.  This is not a problem is the zip code 85122 Casa Grande, Arizona.  There is much this zip code has to offer over a span of 11 miles to share and enjoy.  Here is a few of the many places you'll find in 85122.
Museum of Casa Grande – Exhibits that include artifacts and documentation of the history of Casa Grande.  Since the 1880's Casa Grande has had a hand in history for the state of Arizona and for the US.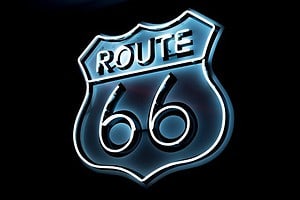 Casa Grande Neon Sign Park – This tourist attraction is dedicated to preserving the historical beauty that comes from nostalgic neon signs.  Truly an eclectic and bright collection of signs to see.
Palm Island Family Aquatics Park – A day full of family fun to cool off with slides, fountains and water jets.  In addition, there are pools for  all ages and swimming lessons available.
Creative Café –  Excellent food and menu, complimented by a great staff and service.
BeDillon's Restaurant and Cactus Garden – Known for the enjoyable cuisine, with an intimate atmosphere that can change from room to room, or patio seating with a beauty all around you.
The Wonder Bar –  This eclectic bar has great drink prices, friendly atmosphere and good times to be had nightly!
Western Trading Post – In addition to an Auction house, it's also a great place to buy Native American, Southwestern, Old Western and Cowboy antiques.
Pawn Shop 85122 Casa Grande | Contact Us | Casino Pawn and Gold
THE #1 PAWN SHOP IN CASA GRANDE
Don't hesitate to contact us a quick call today at (520) 223-4633. We look forward to speaking with you!
You can even text us at (520) 314-6066 any time instead of calling!
Hours:
Monday 9:00 am – 7:00 pm
Tuesday 9:00 am – 7:00 pm
Wednesday 9:00 am – 7:00 pm
Thursday 9:00 am – 7:00 pm
Friday 9:00 am – 7:00 pm
Saturday 9:00 am – 7:00 pm
Sunday 10:00 am – 5:00 pm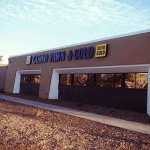 Our pawn shop in Casa Grande 85122, is now providing collateral Pawn Loans, Buying Gold, Diamonds and Silver from many satisfied customers throughout Casa Grande, Coolidge, Florence, Maricopa, and Arizona City.  Because at Casino Pawn & Gold, located in Casa Grande 85122 we will offer YOU cash for your gold and jewelry without any secrets; Lend YOU the most money for your pawn items; Give you the most money and the best rates around for your Auto Title Loans; And To TREAT YOU WITH RESPECT and handle your business with Strict Confidentiality! Most Importantly, We Will Give You The Most Money For Your Gold, Silver and Diamond Jewelry only Now With a New Look, New Attitude and Additional Services to Our Customers!
If you are looking for the best pawn shop or gold buyer right here in Casa Grande 85122, you have come to the right place.  Because our pawn shop, Casino Pawn and Gold is recognized as the most trust worthy gold, diamond, silver and jewelry buyers In the Casa Grande, Eloy, Florence, Coolidge, Arizona City, and Maricopa areas. As a result, the trust is due to our consistent honesty, integrity and most cash for gold & jewelry that we provide our clients here at Casino Pawn and Gold Pawn Shop in Casa Grande.