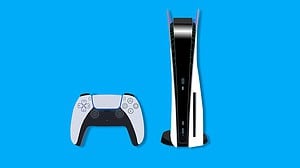 When the PlayStation 5 was released, many were skeptical of trivial things like its size and height.  But once brought home, it has impressed gamers in multiple ways.  For instance, the default drives for storage, which improve loading times of games.  Although, times and lives to continue to evolve.  And we find that life in the real world makes gaming less likely to make time for.  Therefore, the day has now arrived, accepting that it is time to sell PlayStation 5 and not look back.  But, just because you are going to sell your game console, doesn't mean you have to accept any offer.  For the most cash possible in your hands for your PS5, bring it into Casino Pawn & Gold.  We are the leader in Casa Grande for the best cash offers around!
How to Get the Best Cash Offer to Sell PlayStation 5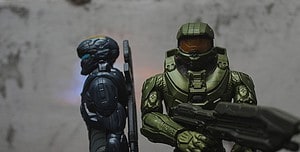 Helpful hints for getting the most cash possible when you sell PlayStation 5 to Casino Pawn & Gold:
Bring in your game console in the best condition possible.
Have all the accessories that came with the game console at the time of purchase. (Must have one controller and all the connection cords)
Bring along any accessories you have bought specifically for the PS5.  For instance, VR Headset or any games purchased for your console.
If you still have your receipt from purchase and the original box it came in, bring them as well.
Our Assessments
The valuation of your PS5 starts with examining the exterior of the console and accessories.  This is to make sure there are no scuff marks or flaws visible that would possibly affect your cash offer.  After that, the console will be plugged in and verify that it is in good working condition, and that it connects to the WiFi as it should.  Finally, we will refer to the current market value of the PS5 and we will present our cash offer.
*Our valuations on PS5's are free of charge.  Likewise, there is no obligation to accept our cash offer presented to you.  
Turning Offers Into Cash In Your Hands
Once our cash offer is accepted, we need a couple of things to complete the paperwork.  Firstly, we need a valid and current Arizona ID, and secondly a few signatures from you.  After that is said and done, we will count out the cash directly to you.  From start to finish, the entire process can take as little as 10 minutes to fill your pockets full of cash.
Come on in to Casino Pawn & Gold and receive the best cash offers.  Our pawn shop continues to provide Casa Grande, Eloy, Coolidge and surrounding areas multiple ways to get fast cash.