Most Cash Estate Jewelry Loans in Casa Grande
We make it simple and easy with our estate jewelry loans from your pawn shop in Casa Grande.  Estate jewelry is simply another for "used, vintage or antique jewelry."  In fact, ESTATE JEWELRY gets it's name since it is usually found at estate sales as antique jewelry, vintage jewelry, and period jewelry.  Since it has generally been passed down from a relative it is very common for estate jewelry to not have a receipt or any documentation verifying where it came from.
That is why it is very important to bring your pieces to Casino Pawn and Gold located in Casa Grande, so our well trained staff can correctly appraise and authenticate your jewelry, gold, and diamonds for an estate jewelry loan.
What is Estate Jewelry?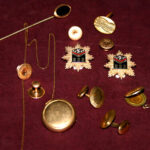 Estate jewelry can date back as far as the early Victorian era (1837-1855) and can be more recent, such as the Retro jewelry era (1945-1960). Although people do sometimes confuse estate jewelry with antique jewelry the truth is that estate jewelry is simply nothing more than a pre-owned piece. Whereas antique jewelry must be at least 100 years old to be classified as antique jewelry.  Although antique jewelry may be estate jewelry, estate jewelry is not always necessarily antique jewelry.  Stop into today and we will view your piece for most cash paid with our estate jewelry loans.
Assessing Estate Jewelry for Loans
The most important part of any loan process is determining how much cash you're able to actually get.  With estate jewelry loans, the value is based solely on the value of your collateral which in this case is going to be jewelry.  What's ideal about Casino Pawn and Gold is that if you have diamond jewelry that also contains gold and silver, we value the two separately to ensure that you're being paid for every last inch of your jewelry.  Having offered estate jewelry loans for the better part of a decade in Arizona City, Eloy, and Casa Grande, you can rest assured that our estate jewelry loans offer the most cash possible.
The valuation process all begins when you bring your estate jewelry down to our pawn shop.  One of our associates will take the jewelry and begin by locating the hallmark stamp.  This is a mark left on gold and silver jewelry that indicates its purity.  While these stamps are not always perfect indicators of purity, they give us a starting point for testing your jewelry.
The definitive test we perform is an acid test to ensure that the purity matches.  We take all precautions to keep your jewelry out of harm's way.  Therefore, we use a touchstone to retrieve samples, while not affecting your jewelry's cosmetic appeal.  After that, our pawnbroker will weigh it, and check the spot price of the precious metal.
Once the value of the precious metal and diamond assessments are combined, we will present our offer.  Should you accept, we'll collect a few signatures and send you on your way with cash in hand.  Throughout the duration of the loan, your jewelry sits on our secured, monitored safe so you can rest assured it will be there when you're ready to come get it.
Why Take Out a Loan On Your Estate Jewelry?
Casino Pawn And Gold in Casa Grande, is equipped to offer the most cash possible.  Our assessments are free of charge.  Plus, there is never any obligation on your part to accept our offer.  Moreover, it is our goal to always offer more than other pawn shops for your jewelry.  That is why we check the current spot price of the precious metal.  And is why we are confident our offer surpasses all others.
What Estate Jewelry Do We Loan On?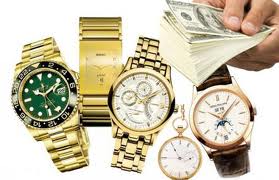 We provide estate jewelry loans on any jewelry, including: diamonds, watches, bracelets, rings, necklaces, earrings, pendants, designer jewelry.  We're able to make a loan on individual items as well as an entire lot on one pawn ticket.  Most importantly, we loan out top dollar on your valuables with our estate jewelry loans in Casa Grande.
We are actively seeking jewelry by, Rolex, Tiffany, Breitling, Cartier, Audemars-Piguet, Breguet, IWC, Patek Philippe, and ALL other major brands.
Don't forget we serve the surrounding areas of Coolidge, Maricopa, Eloy, Arizona City, and the Florence Area.