Pawn Air Tools at Casino Pawn & Gold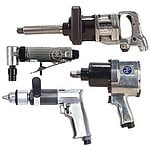 When you need cash and fast because of a household emergency, there is no need to panic.  Because Casino Pawn & Gold is here to help you!  We offer a viable means to get lots of cash fast with our lending services with collateral loans.  Because even when you need a quick fix of cash, that doesn't mean you are willing to sell valuable items you have invested in.  For instance, you can pawn air tools, the compressor, and accessories for a short-term loan, pay it off and have them back in your possession within 90 days or less.  Most importantly, we are the pawn shop that Casa Grande residents rely on for the best cash offers possible!
Pawn Air Tools to Utilize Their Value
When it comes to power tools, the best choice of power is having pneumatic tools and a compressor.  They are more efficient, have more horse power, lightweight and are more efficient in completing the task at hand.  Therefore, these are tools to hold on to, rather than sacrifice.  Yet, they are a great source of value that you can utilize and secure a pawn loan quickly to get the cash you need.  So, bring your air tools and compressor into Casino Pawn & Gold for an assessment.  Because we are skilled at finding the value and turning it into cash in your hands.
Our assessment will begin with examining the aesthetic value your tools and accessories have maintained.  In addition, we will also ensure that each tool has all of their attachments and accessories.  After that, we will connect them and power up the compressor to make sure that every thing is in good working order.  Finally, we will confirm what the current market value is and present a cash offer to you.
Casino Pawn & Gold provides valuations of air tools a complimentary service.   Furthermore, there is never any obligation to accept an offer you receive.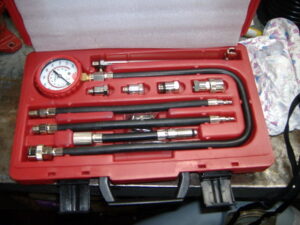 Tips to Insure Your Offered the Highest Amount Possible:
Make sure your tools are in the best condition possible when you arrive.
Gather all the attachments and accessories that the tools came with at the time of purchase.

Bring along any accessories or attachments you have bought separately.  You can bundle them and have them all under one pawn ticket (each pawn ticket has charges and fees, which lessen the cash that goes in your pocket.)

Your sales receipts, as well as the box they were packaged in at the time of purchase add value to your offer as well.
Air Tool Brands to Pawn for the Best Offers
Pawn Loans
If our offer is accepted, we will need a valid and current Arizona Driver's License or ID, plus a few signatures.  After that, we begin to count out the offer in cash directly to you.  Our associate will have the entire process completed in as little as 10 minutes (time varies according to the amount of air tools and accessories brought in).
A pawn loan is for a total of 90 days.  During that time, your valuables are kept safe and secure in our locked vault.  You are more than welcome to pay the loan in full at any time during the contract.  We do not add penalties or fees for early payment.  Most importantly, if paid in full before the 60th day, we will apply a redemption discount, lessening your payout amount.  As soon as the loan plus interest is paid, we will hand your belongings back to you.
If you find you need more time to satisfy the loan, we can work with you.  By paying only the interest accrued, we can rewrite the loan for another 90 days.  Because our goal is to be helpful when you need fast cash…not cause you more stress.
Casino Pawn & Gold continues to be the pawn shop that Casa Grande residents rely on for the best cash offers and quality service!