We Value Being Your Gold Jewelry Buyer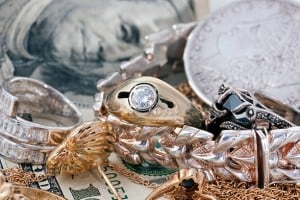 Nobody is surprised at the immense value Gold Jewelry holds; nor how it has held throughout our entire history.  Ancient Egyptian Pharaohs were buried with a plethora of gold to sustain them after passing.  Today, we dangle gold from our ears and necks, but that value still remains!  However, today consumers have many places to turn to when they hope to sell gold jewelry.  Although, it is always hard to find a competitor that pays out as much as we do.  Because they lack the experience and know-how to build a customer's trust of a  gold jewelry buyer.  That's why Casino Pawn and Gold is dedicated to help by turning your gold jewelry into the highest cash payout in Casa Grande!
Valuing Gold Jewelry – The Most Important Task at Hand
While we're happy to provide all of our customers' free quotes remotely, this is the exception. Gold jewelry is one of the few items that we simply have to see in person.  Once you come on down to our Casa Grande pawn shop, one of our associates will begin an inspection process.  The item we seek is called a stamp.  The original maker is careful to place these in hard to find spots, like on the clasp of a necklace, or the inside of a ring.  It indicates purity ranging from ~40% (10 karats) to ~99.9% (24 karats).  This is not definitive; yet as responsible buyers, additional testing is required.
An acid test is performed on gold flakes; collected from the piece of jewelry.  Rest assured, this does no damage whatsoever to the item.  Acid is applied and ideally, no reaction whatsoever is detected. This indicates its specific karat.  Lastly, the gold is weighed to the exact measurement.  The price that we pay for gold is updated on a daily basis and is referred to as the "spot price". It is adjusted according to what the gold selling price worldwide is.
Because the price of all precious metals fluctuates from open to close daily, there are many different prices and options to choose from with the stock market.  So consequently, our buying of gold jewelry is calculated to a payout of 70% – 80% of said spot price.  Yes, our percentage that we put in your hand is far more than the 50% – 60% average that most pawn shops offer their customers.
Cash for Gold in Minutes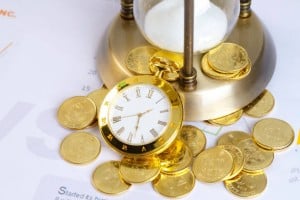 All of this culminates in the most important number you'll hear all day: the cash offer!  This is the amount our associate presents to you, based on the valuation.  We are confident that we offer the most cash for gold jewelry around!  All we require is a few signatures, and we count the stack of cash right into your hand.  No checks, no nonsense, no hassle!
Casino Pawn and Gold is Casa Grande's leading gold jewelry buyer proudly serving the areas of Arizona City and Maricopa as well.  If you'd like an estimate on your gold jewelry, then come on by!  We're open seven days a week and are here to help with the cash you need, when you need it the most!