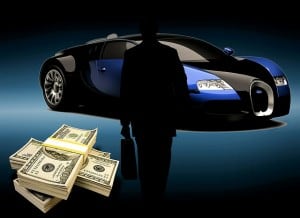 When you need to meet a financial emergency and fast, there are few things you can rely on that retain enough value.  Let alone, be in a timely manner without the added stress of waiting to see if you are approved.  At Casino Pawn & Gold, we recognize that this situation can be a harsh reality and would like to help.  That is why we are in alliance with Phoenix Title Loans, LLC and offer the most cash for Title Loans Tucson residents!  Because we both find it essential to offer customers the most cash possible and hand you the stack of cash that helps you up, when you need it the most!
Make sure you bring with you the following:
Vehicle Title 
Your Valid Driver's License or Government Issued ID
Proof of Insurance
Title Loans Tucson Residents That Offers Cash & Options!
Fill out an application on-line and click on the bottom right of your screen to live-chat.  An associate will be happy to answer your questions and even get the process started before you arrive at Casino Pawn & Gold.  In addition to your application, attach a few pictures of your vehicle, and you can receive an estimate of the cash amount we can offer!  Furthermore, it will lessen your time at our location, thus saving you valuable time!
Once an associate knows you are there in regards to a title loan, they will need to evaluate the car to present our offer.  We will first confirm the make, model and mileage of your vehicle.  In addition, we will assess the overall condition of the vehicle and check the engine.  After that, with the application completed, we will be able to verify the current market value and calculate the cash offer to present to you.
Want a Lower the Interest Rate?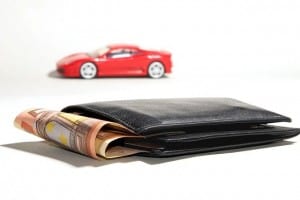 There are certain things that you can provide that will help with the interest rate, but are not required.  Although these things provide more assurance of repaying the loan, and hence lessen the risk from a lending perspective.  Here is a list that can help you achieve a higher offer and a lower interest rate on a title loan:
Employment History/Proof of Income – This will increase your offer and lower the interest rate
Proof of Address – Another item that both increases our offer and lowers the interest
Spare Key – This will discount the interest rate
Credit Check – Also another valuable source to achieve the most cash with less interest
Drive Your Car While Paying the Loan
Yes, our title loans Tucson residents get, allows you to keep your viable means of transportation in your possession during the loan.  Because there is no need to physically hold your collateral for the duration of the loan.  This is one of many ways a title loan differs from pawning valuables such as gold or diamond jewelry at our pawn shop.  In addition, there are many different title loans to choose from, depending on your circumstances.
Title Loan Options
No Income
Bad Credit
Disability
Preferred Title Loans
Get a Title Loan on…
Cars, SUV, Trucks, Jeeps & Vans
Boats
Motorcycles
Antique/Historical Cars
RV's, Motorhomes
Trailer
Commercial Vehicles
Helicopters, Planes
If it has a motor, title or both and helps to transport people or things, you can utilize its value-to-loan!